About Us
Formed in 1998 to offer a quality Suit Hire Service in Swansea, Formal Hire has gone from strength to strength.
Started back in High St, then moving later to College St to larger premises, the company has continued its growth due to its core values of quality personal service and the best quality hirewear available. Continental lightweight cloths in a range of colours and styles ensure the perfect fit for any formal occasion. In 2015, a purpose built store was opened in Cwmdu (just outside the City Centre) to cope with the next stage in the companies growth.
New Premises Opened in Cwmdu, Swansea 2015.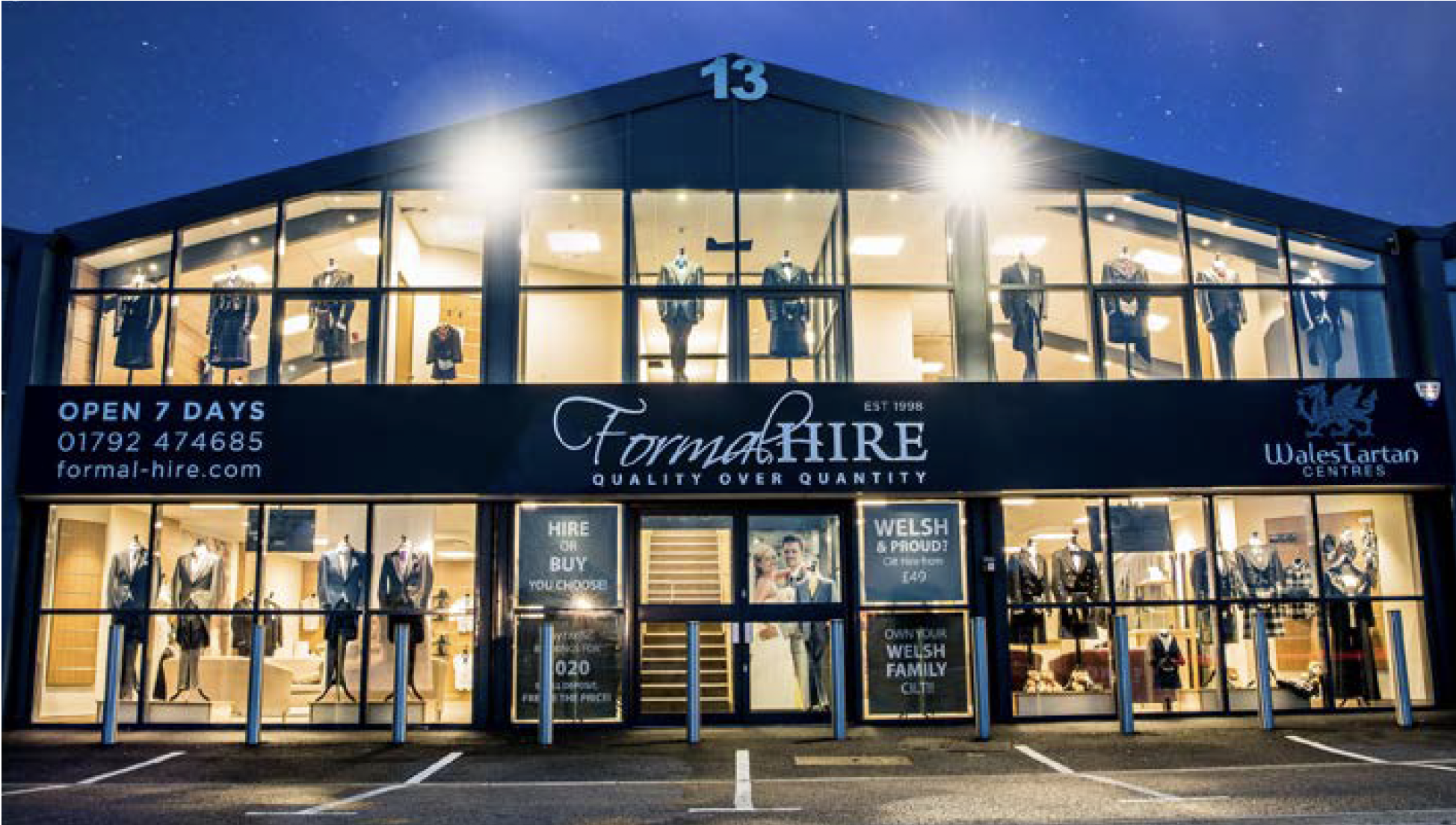 Offering an affordable and quality service, Formal Hire have the largest hire stock in South Wales and beyond. We constantly keep up to date with new styles and colours, from slim fit suits to traditional tails, from 2/3 years old (dependant on size of child) to 64" chest, all hire styles are available in all sizes and in stock for you to try on now. We have over 15,000 hire garments on the premises for our customers.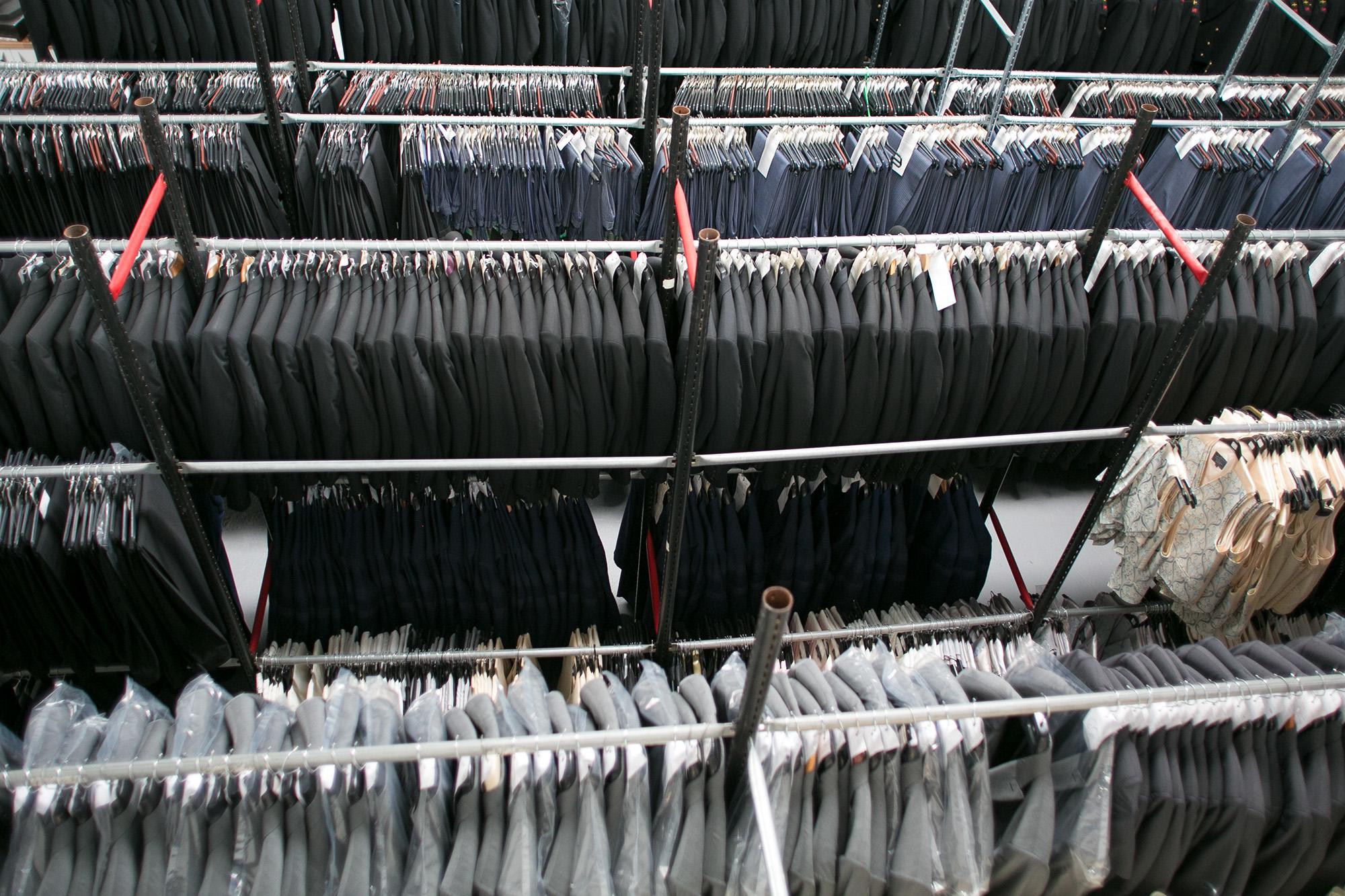 Our comfortable air-conditioned suites offer a relaxed atmosphere, where you can try on various suits in private (with an appointment) where you can take your time in selecting the correct outfit of your choice for your big day.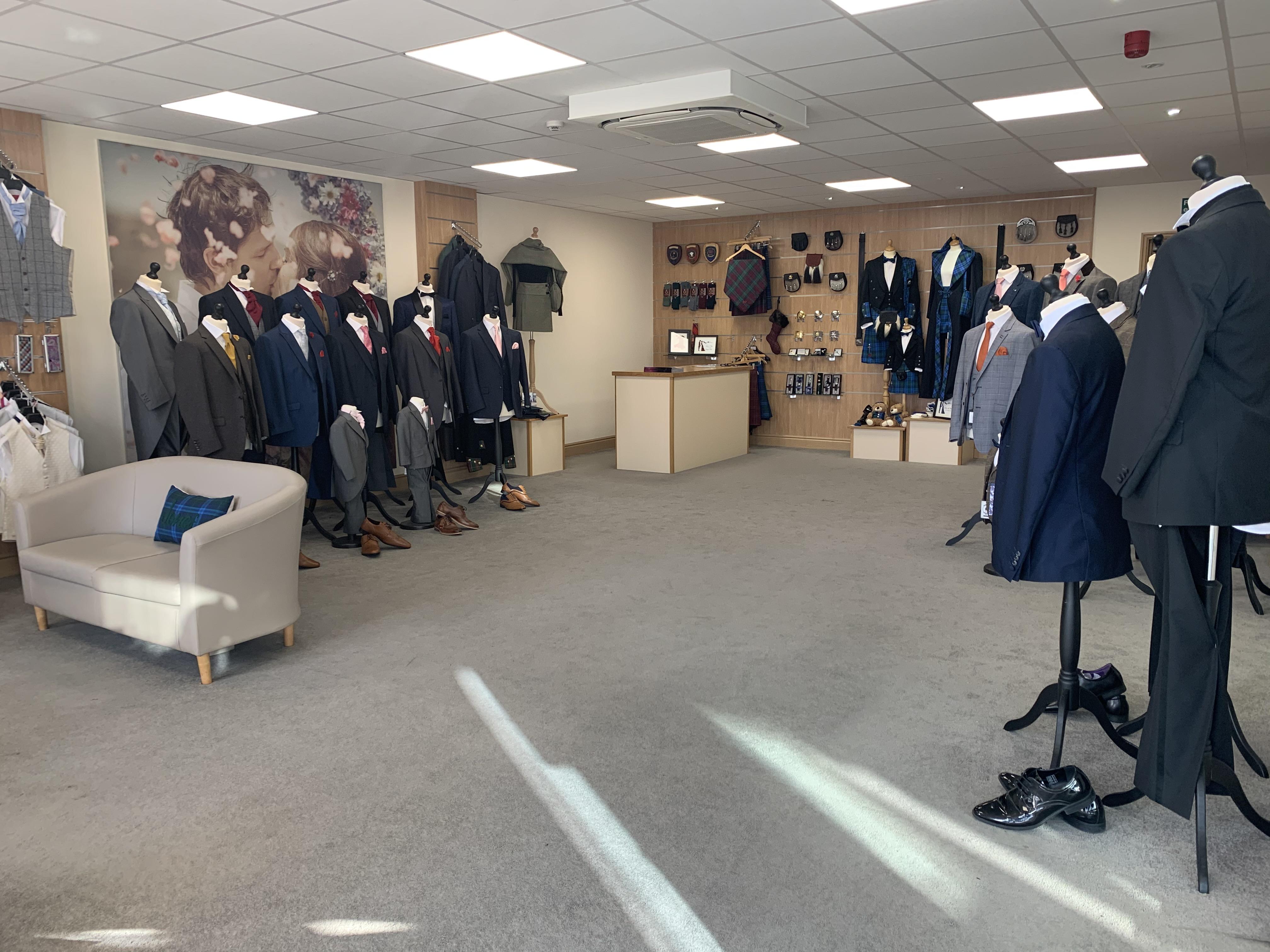 Home hire service is part of the expanding list of services, with measuring, delivery and collection, all at your home! This service is available anywhere in Wales.
Welsh Cilts, actually woven here in Wales for Welsh men, we are the only and original company doing this.
Formal Hire believe in Quality Over Quantity, every day we try to improve on what we have done before to ensure you are comfortable to recommend us.
Thank you for considering us.
© FORMAL HIRE
MENS FORMAL HIRE LTD IS A COMPANY REGISTERED IN ENGLAND & WALES (#09343935) REGISTERED OFFICE IS UNIT 13, CWMDU PARC, CARMARTHEN ROAD, SWANSEA, SA5 8JF