Home Hire Service
Relax!
Let us do all the work.
Upgrade your order to our exclusive Home Service Package and we'll come to your home to measure everyone around 4 weeks before the wedding.
Our driver will deliver your outfits to your home address earlier than you would receive them if you were collecting from the shop, and after the wedding our driver will collect them from you as well.
Simple, hassle free suit hire service at your own home!
Here's What's Included
Arrange a no obligation try-on appointment in our new Cwmdu store or in the comfort of your own living room! Secure the availability and price of your suits with a 25% deposit.
All payments / correspondence can be made over the phone or by e-mail (you are still more than welcome in store).
Arrange a day and time with our Home Service manager to have everyone measured, at your own home, approximately 4 weeks before.
Your suits are delivered on the Monday prior to your wedding (or Thursday before for mid week weddings), allowing plenty of time for trying on. If any additional garments are required before the wedding, these will be delivered for you as well.
For weekend weddings, our driver will return on the Monday to collect all of the suits.
This takes all the stress away from you having to run around before the wedding, and you can also relax afterwards as well.
So in short, you never have to leave home!
Our Home Service package is priced based on distance of travel, and start from £49.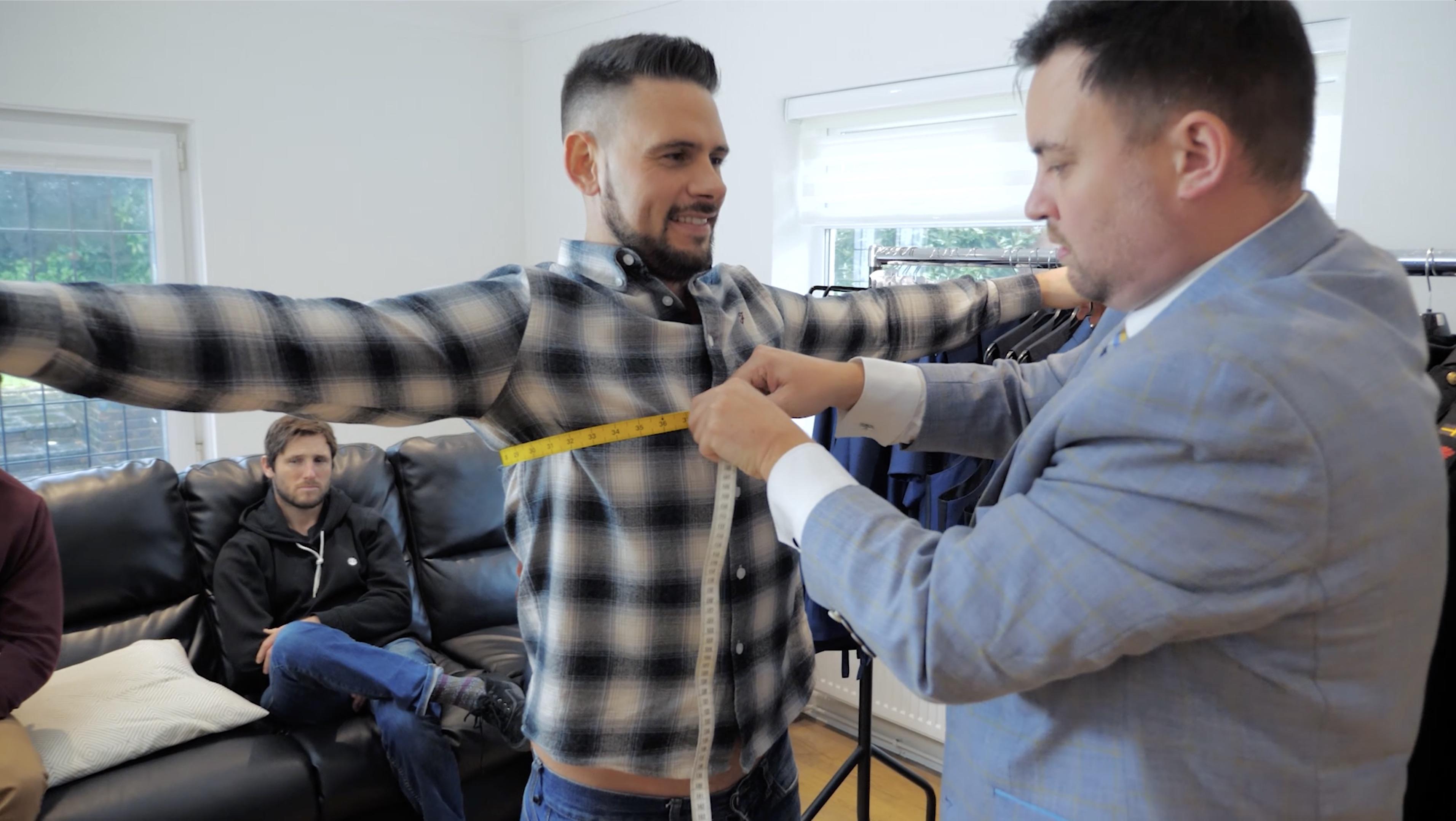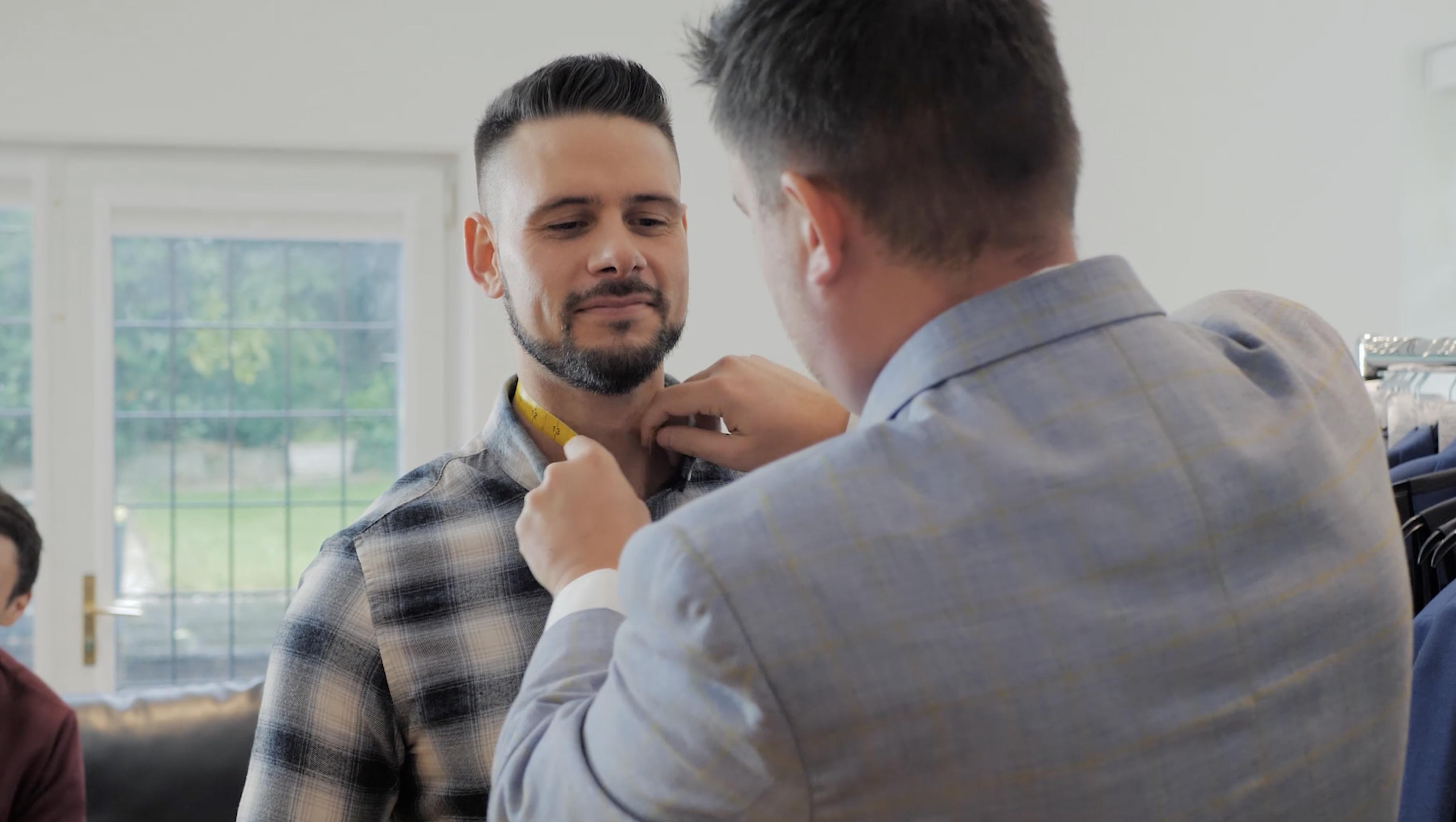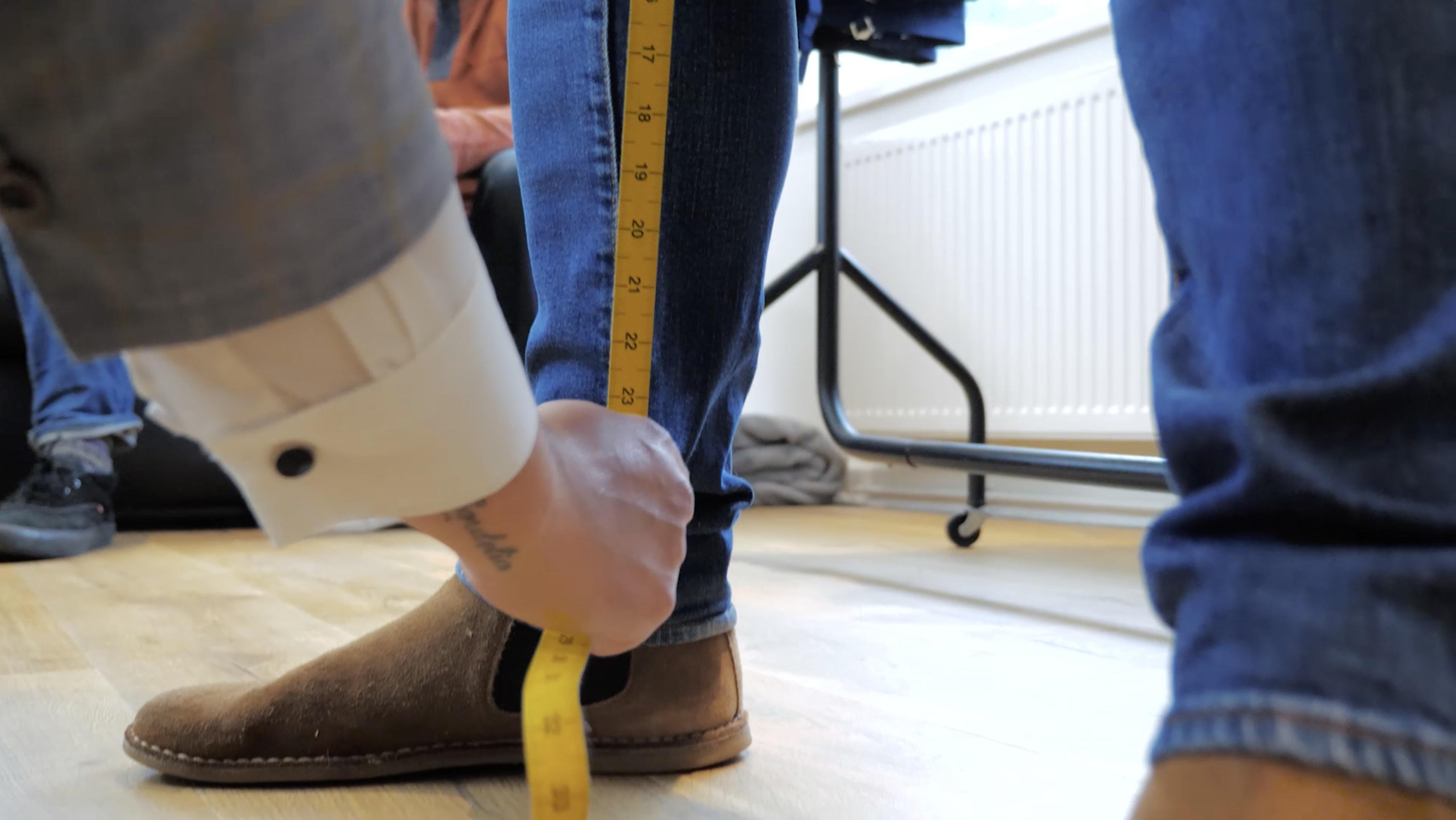 With thanks to Chris & the boys for help with this photo at their house in Llanelli.